10 January 2020
Accidental Entrepreneurship & Artistry
Owning a mission-based retail shop and becoming an artist were not things that Kellie expected, but when the opportunity to buy a local gift shop arose she couldn't stop thinking about it. 
Kellie Lager owns Greater Goods, a small retail shop in the Eat Street Neighborhood of Minneapolis that sells gifts and cards. The mission of the business is to support new artists, the community and causes that are making an impact. Over the years, Greater Goods has donated a portion of their yearly profits to organizations such as; MCAD Youth Art Programs, St. Stephan's Human Services and Safe Hands Rescue. Impact Hub MSP is honored to be the donation recipient for 2019!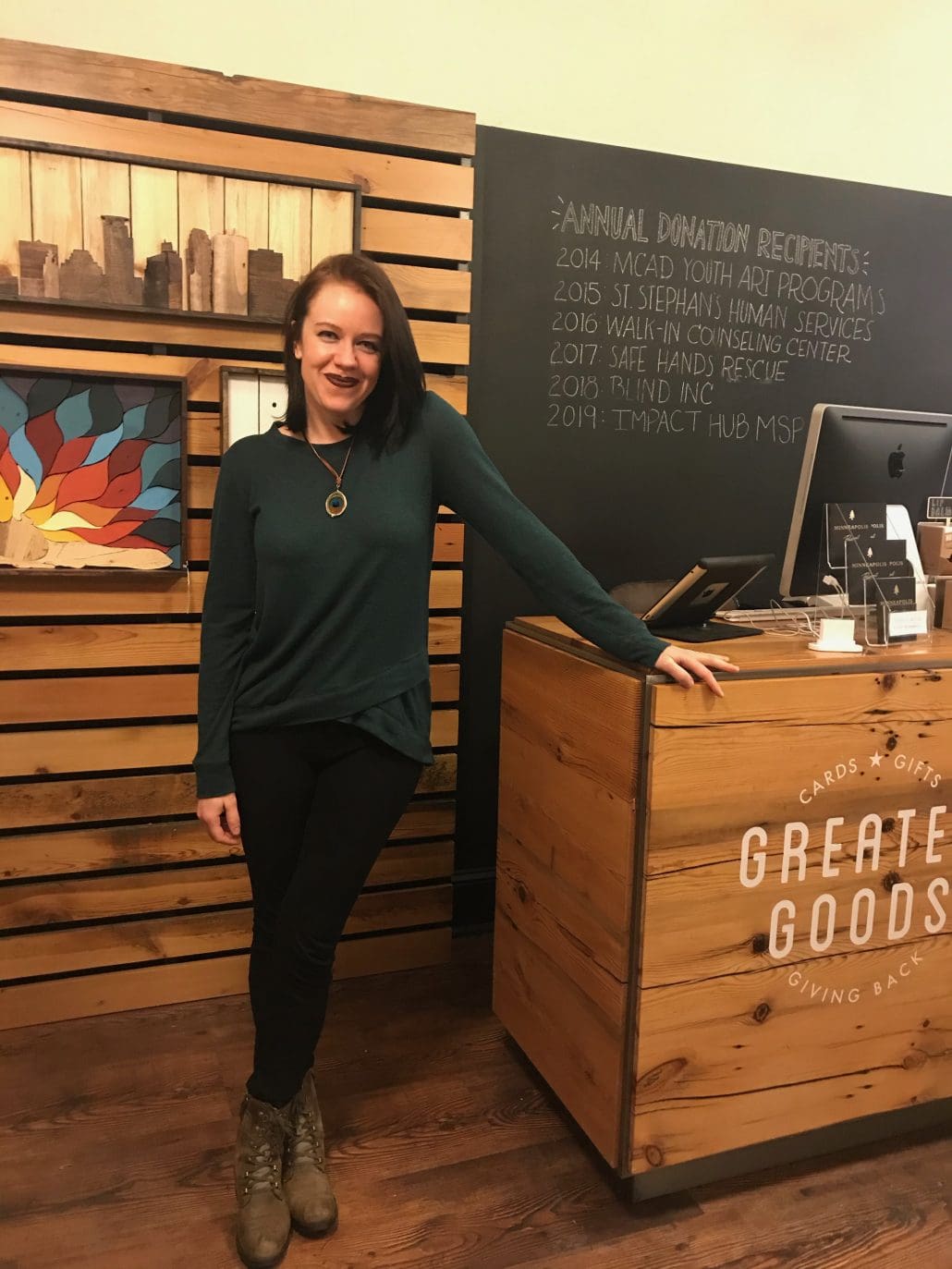 As a new social entrepreneur and professional artist herself, one of Kellie's favorite parts of owning her business is supporting new artists on their business journey. She teaches them about what it means to sell wholesale and how to set pricing.
"I love that Greater Goods provides an avenue for new artists to get into brick and mortar. It may be easier to sell online, but when artists can get their stuff in a store where people can touch, feel and see the work, that helps you stand out."
Accidental Artist
Much like buying the shop, becoming an artist seemed to just happen to Kellie. She began making art because she missed working with her hands and with power tools. (Part of her career was spent as a field technician, working outside in the woods using chainsaws.) Her medium of choice is wood because it has a different life than other mediums. 
"Part of my love of using wood in my art is because it was living at some point. Like people, each piece has different character. Even if I make the same piece more than once, it will always be a little bit different."
Kellie's artwork is inspired by nature and women. Most wood art you find can be very geometric, but Kellie likes to find softness in her pieces. She loves the dichotomy between using power tools and the poetic, soft subjects they create.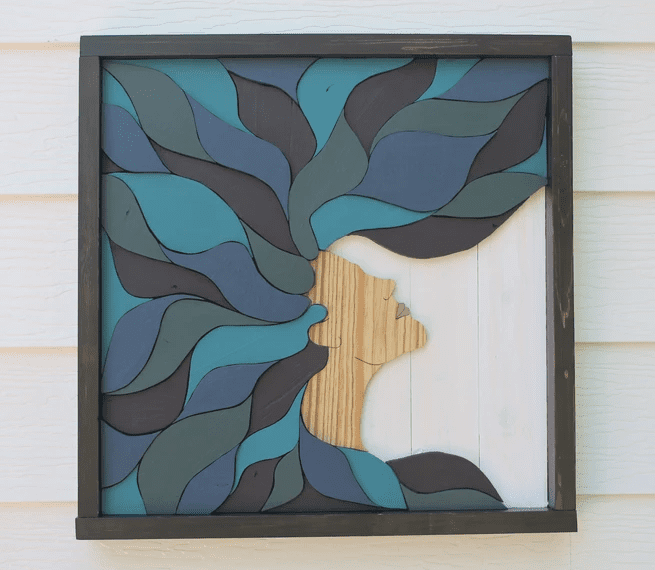 "Some people are surprised to learn that I am the artist. When they see me at a show in a dress and lipstick, they don't think I would be working with wood and power tools. it challenges their expectations a little. That's the reaction I want."
---