Connecting students with mission driven startups
Interns 4 Impact
*Businesses must be an Impact Hub member to participate.
Interns 4 Impact connects small, socially-minded businesses with students from top MN colleges. Both receive additional support to help make the experience the best it can be.
Participating social businesses in our Interns 4 Impact Program have access to a team dedicated to making the internship process as easy as possible. From the start, we'll be there to help you craft your job description, meet your intern, and provide any needed troubleshooting along the way. Our connections to the top schools in the area streamline the selection process. Let us recruit for you!
It doesn't stop there! We will then be available to support your intern through our community including personal & professional development.
Impact Hub will post your internship position to Handshake – the #1 platform where college students find jobs and internships – and help promote your listing.
Learning opportunities on how to best support and work with interns will be provided at the start of each program.
Impact Hub will host social gatherings to help you connect with other social businesses.
PARTICIPATING BUSINESSES: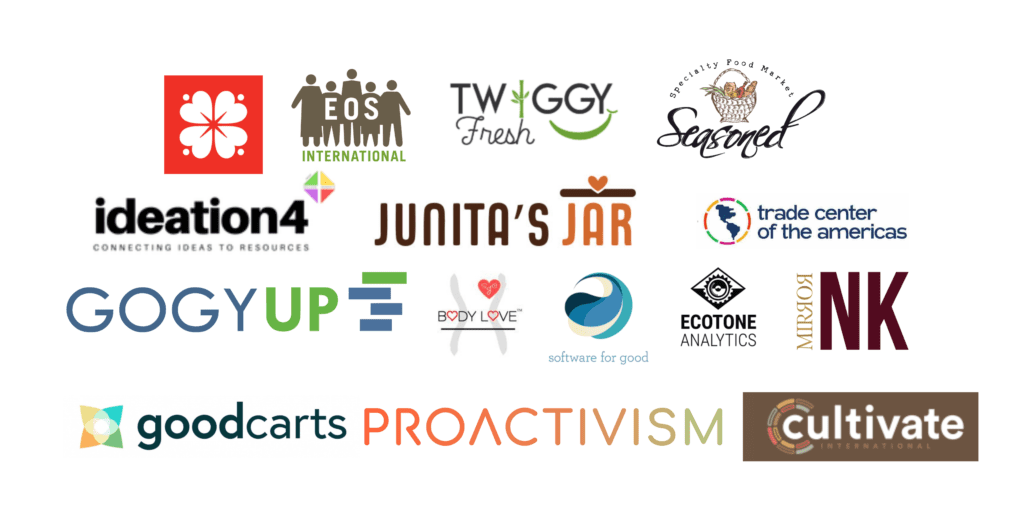 A contact at Impact Hub to help you navigate any ups or downs.
You'll be part of our membership which means meetups, virtual connection opportunities and much more. You'll also be in a cohort of other students participating in internships at the same time.
Personal and professional development
Access to Impact Hub's training programs and workshops specifically designed for you.
"Interns 4 Impact is a great way to network with like-minded ideas and learn more about careers and sustainable development goals of other companies & organizations" – Abdullahi
"The experiences we gained will definitely help us in understanding how a social business like Software for Good functions. It also gave us opportunities to work with real clients, and learn how to be better communicators and teammates in future endeavors in the tech & social business environment." – Jae
Interns 4 Impact in Action
Since 2019, Impact Hub MSP has connected 43 interns to 22 Social Impact Businesses in the Twin Cities.
10% of interns received job offers from the company where they interned
Beyond supporting Social Impact Ventures, interns learned about:

The Sustainable Development Goals
Different Types of Social Business

Public Benefit Corporation vs. B Corp Certification

Impact Investing 101
Social Enterprise Education
Thank you to the Bush Foundation & Otto Bremer Trust for your support.